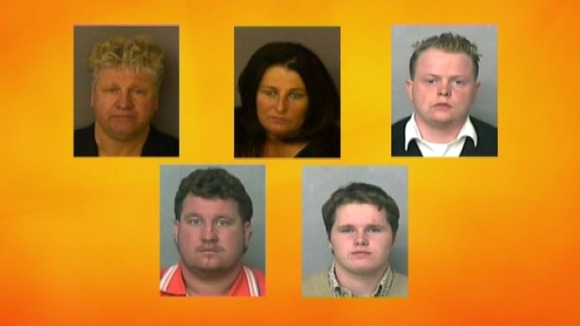 Five members of a family of travellers, who 'lived a life of luxury' in the Midlands while forcing an army of labourers to live in 'squalor' will be sentenced tomorrow (Wednesday) after being found guilty of keeping their own private workforce.
A jury convicted Billy Connors, his wife Mary, their sons John and James and their son-in-law Miles, after a three-month trial.
The court heard they picked up vulnerable men to work for their paving and patio business.
The labourers lived in filthy caravans on sites in Cheltenham and Leicestershire, and were paid as little as £5 a day.