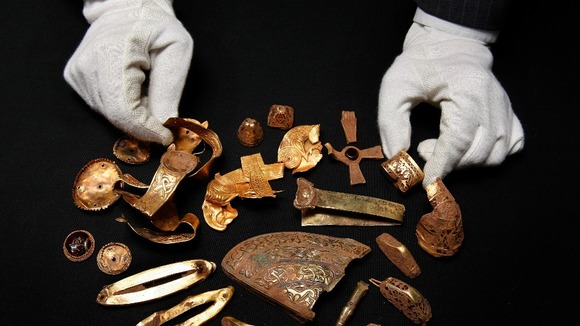 Around 90 new pieces of gold and silver have been found in the field where the Staffordshire Hoard of Anglo-Saxon treasure was found three years ago.
The discoveries were made at Hammerwich, near Lichfield, and include what is thought to be a part of a helmet and an eagle-shaped object, according to Staffordshire County Council.
Stoke-on-Trent council leader Philip Atkins confirmed that many of pieces weighed less than a gram.
South Staffordshire Coroner Andrew Haigh is expected to rule whether the haul of 90 items should be declared treasure at an inquest on January 4.