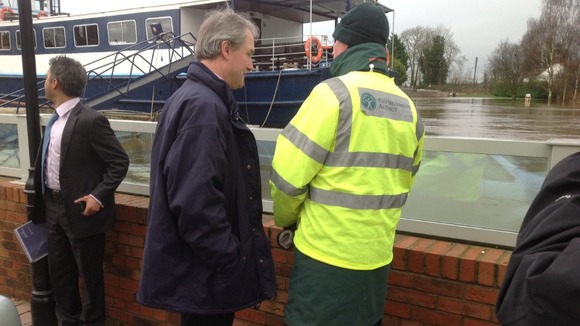 The Environment Secretary has celebrated the successful flood scheme recently opened in Upton upon Severn during a tour of the town.
The two flood defence schemes which have protected houses and businesses for the first time this winter cost £4.5m.
Mr Paterson toured the town with MP Harriett Baldwin. Both MPs paid tribute to the work of the Environment Agency for their work in helping people threatened by the bad weather.