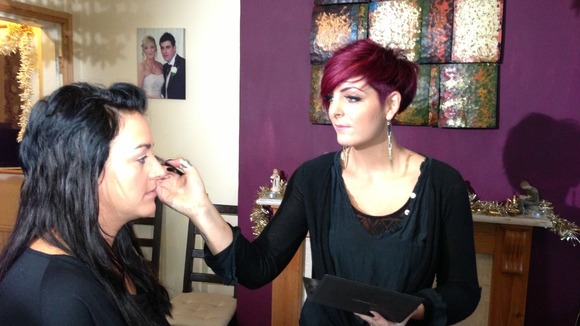 Emma who is 28 and from Ripley in Derbyshire was forced to drop out of college due to illness and as a result never finished her beauty therapy course.
She found work in a bank but after the birth of her child, her partner became violent.
Her domestic situation became intolerable and she started to experience depression.
With support from her friends and family, Emma got back on her feet and started work again.
She was on maternity leave, after having her second child with her new partner and now husband, when she was made redundant.
After 18 months of unemployment, she decided to pursue her passion and started a two-year make-up course.
Once qualified, Emma enrolled on the The Prince's Trust Enterprise programme. That helps young people interested in self-employment or alternative outcomes in education and training.
She is now far more confident and an ambassador for the trust.