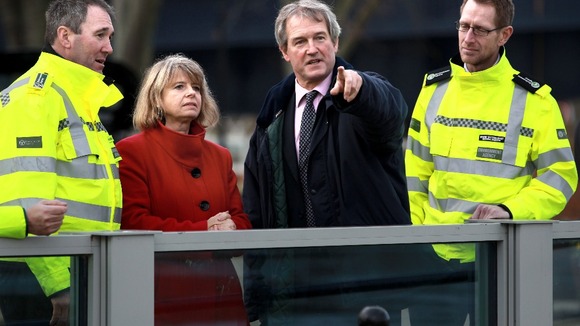 The Secretary of State for Environment, Food and Rural Affairs, Owen Paterson, has praised flood defences in Upton-upon-Severn.
After they successfully prevented flooding in the Worcestershire town during the wettest year in England last year, he described them as 'magnificent'.
He said; " I would like to pay tribute to the work of the Environment Agency, fire, ambulance, police andother rescue services, local authorities, the voluntary sector and local communities who contributed to the flood response.
I saw for myself some of the magnificent work that results from this multi-agency response when I visited Upton-upon-Severn to see new flood defence schemes successfully keeping high river flows at bay."
The Waterside barriers defend 64 properties with a 1 in 150 chance of flooding.