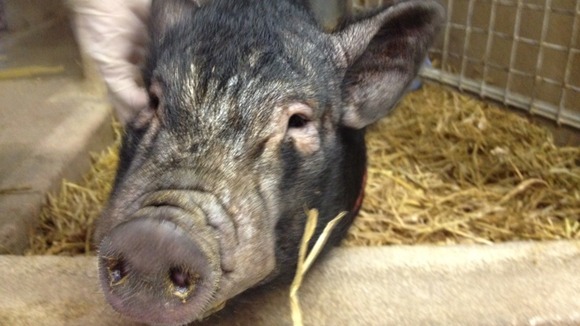 An 8 month old 'micro pig' has been found by police, wandering the streets of Leicester. Two officers spotted him while out on patrol on Paget Street on New Years Day.
'Percy' was taken to the RSPCA animal shelter on Scudamore Road in Leicester, where he's being looked after by the staff, while they look for a new home for him.
Percy was a little underweight when he was found, and had some skin problems, but is now thriving and getting used to his harness.
They believe he may have been a pet, that grew too big for its owners to care for him. Although he is doing well, the animal centre mainly caters for cats and dogs, and conditions aren't ideal for a pig, so they want to find him a new home as soon as possible.