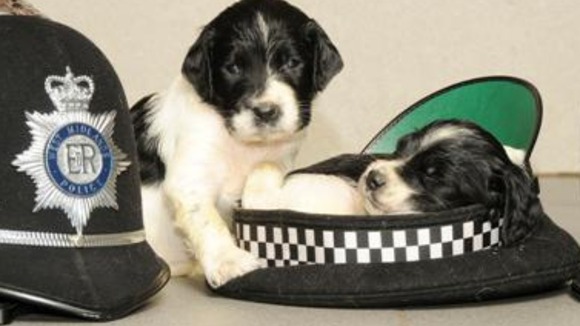 West Midlands Police have said its nine Springer spaniel puppies, who were born last month, are already demonstrating the inquisitive nature that'll help keep the region's streets safer.
By the time the puppies - three boys and six girls - reach their second birthday they'll be transformed into search specialists.
The puppies are called Odem, Orville, Osca, Oreo, Olivia, Olympia, Oriel, Oasis and Oxo.
Terry Arnett, Breed Scheme Manager, said: "It's incredible how quickly they develop: for the first 10 days they can't see and are totally dependent on their mum. But just a couple of weeks later they've pretty much trebled in size and are developing their own little personalities."