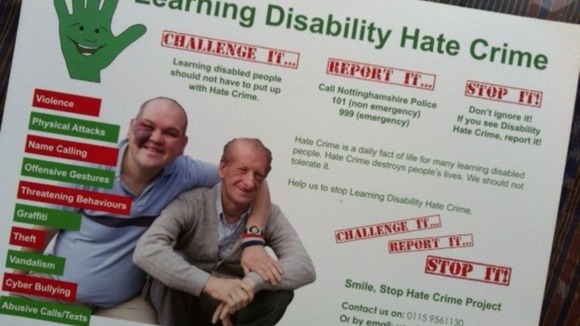 Calls to a helpline for victims of hate crime have soared in Nottinghamshire.
Stop Hate UK is a national charity that gives independent and confidential support to victims of hate crime.Victims can report abuse motivated by sexual orientation, gender, disability or ethnicity.
The definition of a hate crime from the Home Office:
'Hate crime' is any notifiable offence committed against a person or property that is motivated by hostility towards someone based on their disability, race, religion, gender-identity or sexual orientation, whether perceived to be so by the victim or any other person.
Of the 43,748 hate crimes that were recorded by the police nationally in 2011/12:
35,816 (82%) were race hate crimes, 1,621 (4%) were religion hate crimes, 4,252 (10%) were sexual orientation hate crimes, 1,744 (4%) were disability hate crimes and 315 (1%) were transgender hate crimes.
Wayne Breach from Nottingham has been a regular victim of hate crime. The 40-year-old has learning difficulties & often gets verbal abuse from children and adults.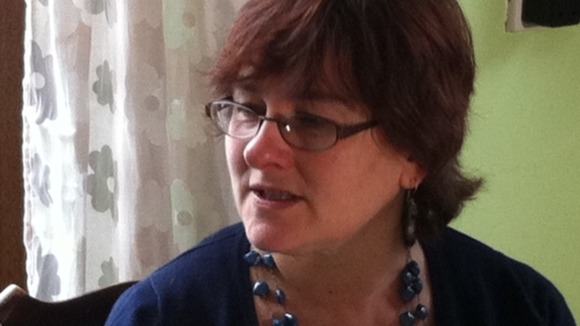 Denise Hickman is the Assistant Co-ordinator for the 'Smile, Stop Hate Crime' project in Nottinghamshire.
Last year there was a steep rise in the number of calls to the helpline.