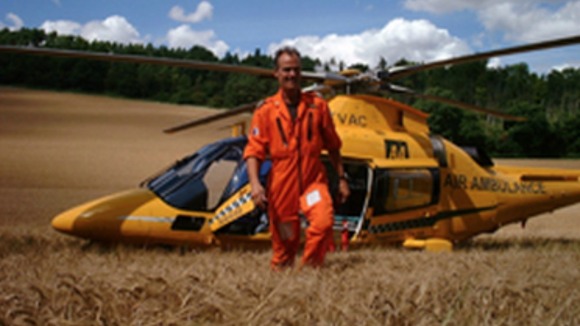 Midlands Air Ambulance pilot Pete Barnes who was killed this morning when the helicopter he was flying struck a London crane had a 'flying career' spanning 18 years.
Flying Air Ambulances for Derbyshire, Leicestershire and Rutland he had amassed 9,000 hours of flying time which included 3,500 hours on the type of helicopter he was flying today.
His career included work on high-profile film projects such as TV programmes and films including the James Bond film Die Another Day.
On Pete Barnes' Linked In page, a social media site, it states that he attended the University of Derby and went to school in Rutland.