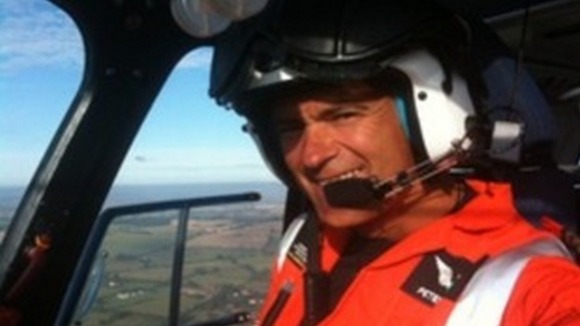 The pilot who died in a helicopter crash in central London has been diverted because of bad weather, before his aircraft clipped a crane and fell to the ground, an inquest heard today.
Peter Barnes was an experienced pilot who had flown with Derbyshire, Leicestershire and Rutland air ambulance. The 50-year-old was born in Nottingham.
Mr Barnes, a father of two, had been flying from Redhill Aerodrome in Surrey to Elstree in Hertfordshire, but was diverted to Battersea heliport due to the bad weather, Southwark Coroner's Court heard.