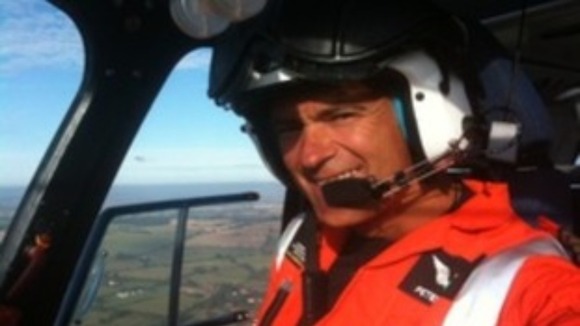 The final words of a pilot killed in a helicopter crash in London last week have been revealed.
Pete Barnes, 50, from Nottingham, died from multiple injuries when the helicopter he was flying crashed into a crane on The Tower at St George Wharf in South London.
A pedestrian, 39-year-old Matthew Wood, was also killed as he walked to work.
Air Accidents Investigation Branch confirmed Mr Barnes had a radio conversation with air traffic control just seven seconds before the crash.
Mr Barnes requested to land at London Heliport in Battersea.
After being told Battersea was open, he replied: "If I could head to Battersea that would be useful."
He was told: "Battersea diversion approved, you're cleared to Battersea".
Pete Barnes' final words, just seconds before the crash, were: "Thanks a lot."