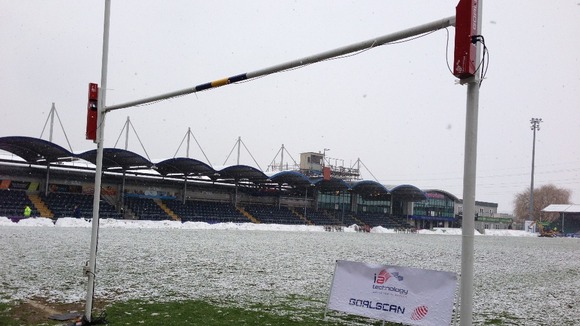 New goal-post technology is being tested by a West Midlands firm at Worcester Warriors.
The testing is hoping to solve the problem of disallowed goals in Rugby.
'GoalScan' creates an invisible electronic curtain between the goal-posts and acts as an additional tool for the referee.
The technology would help speed the game up as well as make the sport more accurate.