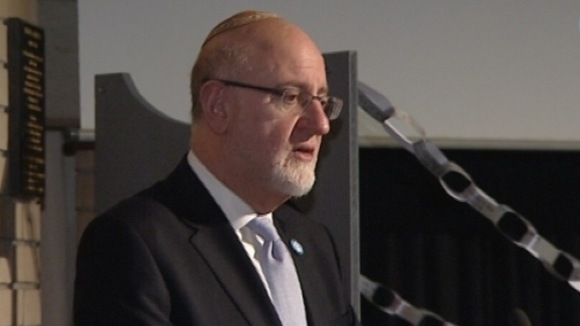 The Holocaust Centre in Laxton has held a special event today to mark Holocaust Memorial Day 2013.
The event was attended by Henry Grunwald OBE – Vice-Chair of the Holocaust Memorial Day Trust, as well as Holocaust survivors Joan Salter, Bob Norton and Lisa Vincent.
Today marks the anniversary of the liberation of Auschwitz when Russian troops arrived in 1945 to see the true horror of Hitler's extermination of Jews.
During the event there was music from Belsize Synagogue Youth Choir.