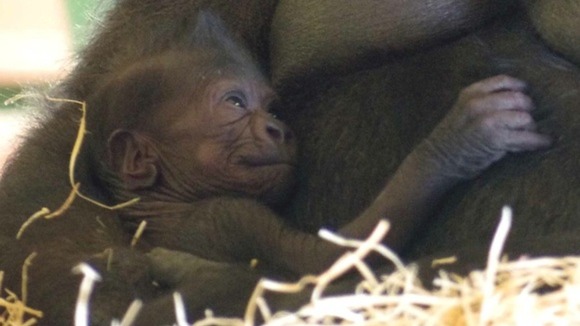 Twycross Zoo has a new arrival, a western lowland baby gorilla.
It weighed around four pounds and mother and baby are doing well.
There are fewer than 200,000 western lowland gorillas in the wild.
The species face a number of threats including hunting for their meat and destruction of their habitat.
The newborn hasn't been named yet, zoo keepers have been unable to determine the sex of the baby because mother Ozala holds her close to her body and is very protective.