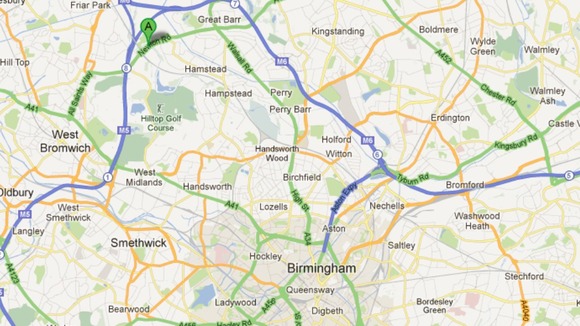 A father-of-two has described the moment armed thieves broke into his family home and threatened his 9-year-old son with an axe during a robbery in Great Barr.
In the attack that took place on Monday around 8pm, the young boy had an axe pressed against his neck as robbers made demands for cash and car keys.
Rajinder Auluk, a 45-year-old property developer, says his son has been so badly affected by the attack that he is too frightened to live in the house for fear that the attackers may return. He says he believed they were going to cut his son with the axe.
"I heard a loud crash at the front door and suddenly an explosion hit me in the face as these men with axes and sledgehammers came piling through the door.
"I said, 'take what you want' but they carried on shouting and held an axe to my youngest's neck.
"It was true panic. I was angry and frightened, but my main concern was what they were going to do to the little guy, I thought he was going to cut him."