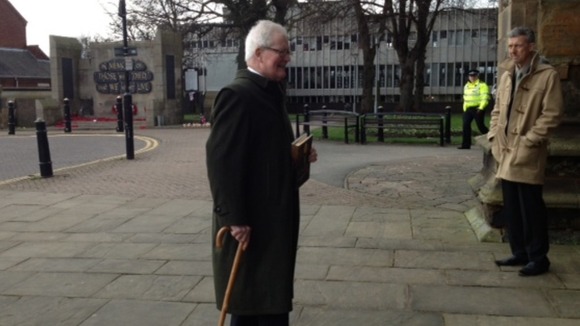 Lord Hurd has arrived at a ceremony at Tamworth Parish Church to commemorate 225 years since the birth date of Robert Peel, the founder of the police force.
He has recently published a biography of Peel.
The former Northern Ireland and Home Secretary described the nineteenth century Tamworth MP, who also served two terms as Prime Minister, as "an inspiration to generations of police officers".