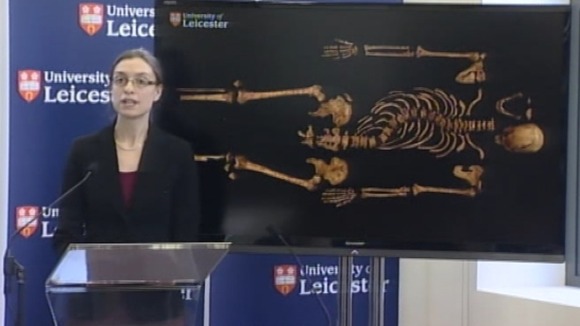 Many injuries found on the skull. Most were probably caused by slices from weapons (knives or daggers) and photographs show parts of the skill missing.

It would appear the individual had lost his helmet during battle which allowed these injuries to occur.
Many of the injuries may have been inflicted after death, and historical sources say Richard's body was mistreated after death.

The skeleton has an injury to the back which could well have been inflicted when Richard's body was flung over the back of a horse post battle.