The scientists now start to give their evidence, starting with Lead Archeologist Richard Buckley.
He describes how challenging it was to find the burial site, given the modern day building works and how he chose where to start digging.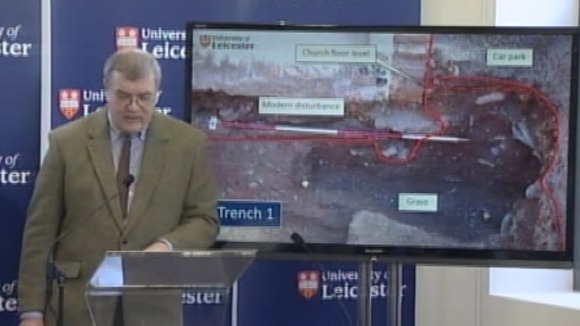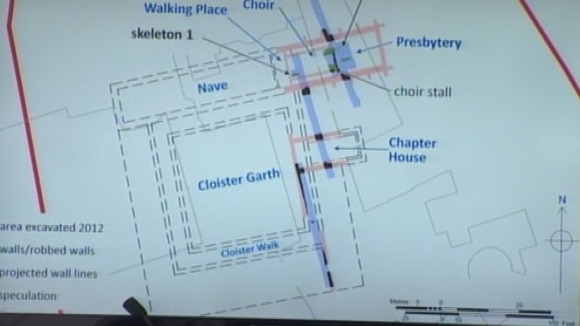 They started digging on 25th August 2012 and quickly found archeological remains including tile flooring.
The skeleton found had two distinctive traits - curvature of the spine and evidence of trauma to the skull.