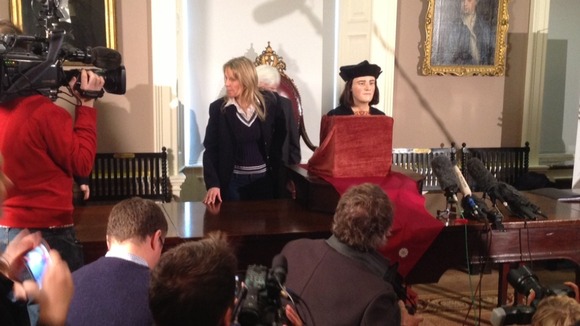 A reconstruction of the head of King Richard III has been unveiled to the world's media in London following yesterday's announcement that his skeleton had been found under a Leicester car park.
The model was built using a CT scan taken of the king's skull by the archaeological dig.
The unveiling is being held at The Society of Antiquaries in London.
Read about the discovery of the King of England in a Leicester Car Park here.