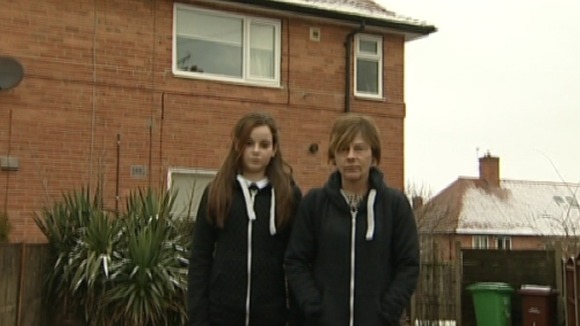 A mother from Nottingham says she may have to move house because of government changes to housing benefit for people who have a spare bedroom.
Wendy Morrison, from Aspley in Nottingham, lives in a council house with her 12-year-old daughter Codie.
She's had a spare room since her elder daughter left home. Under the new so-called "bedroom tax", she says she'll have to pay an extra £650 a year.
The tax will mean families who rely on housing benefit and live in houses with unused or spare bedrooms will be classed as under-occupying. The will result in a loss of the housing benefit they receive and will have to make up the difference themselves to pay their rent.
You can read more on the "bedroom tax" story on the ITV News National website.