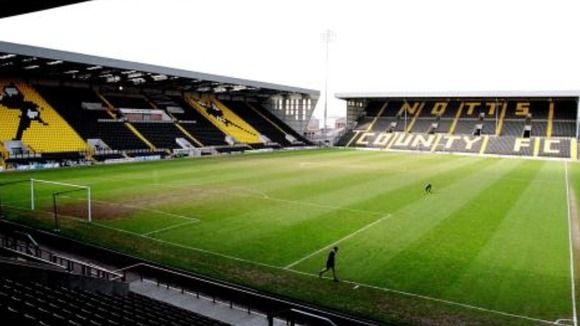 A wind up bid by HM Revenue & Customs on the world's oldest professional football club has been dismissed by a senior High Court official in London.
151-year-old Notts County Football Club was due to face the petition over allegedly unpaid tax which was said to be due before Christmas last year.
The club insisted finances were up to date and said it would fight the petition, describing the application by HMRC as "disruptive and damaging".
In a hearing which lasted less than 20 seconds, lawyers for HMRC applied to Mr Registrar Baister to have the petition dismissed.
The League One club, also known as The Magpies, formed in 1862, before the formation of the Football Association. It was one of the first 12 clubs which came together to form the first Football League in 1888.