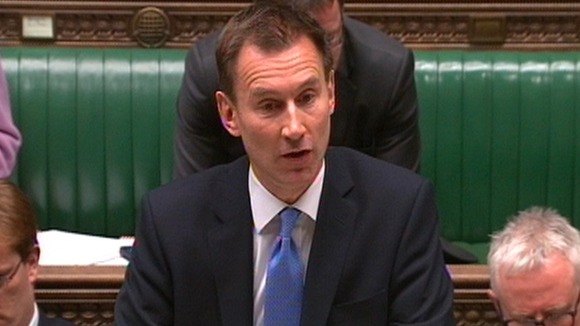 The Health Secretary Jeremy Hunt MP has written a letter to all NHS Trusts urging them to end the use of gagging orders on staff who want to speak out over concerns into patient safety.
It comes after the former head of the United Lincolnshire NHS Trust Gary Walker broke such an order this week.
He claims he was forced to quit because he put patient safety ahead of Whitehall targets.
Mr Hunt wants to end the use of legal gags which prevent NHS whistleblowers coming forward.
The Francis report, which found abuse and neglect of patients at Stafford Hospital, also recommends a stop to the practise.