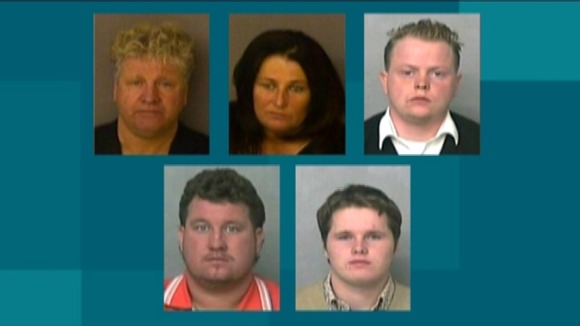 A family of millionaire travellers who forced vulnerable men to work for a pittance received nearly £500,000 in legal aid it's emerged.
The Connors family enjoyed top-of-the-range cars and expensive holidays - while the workers lived in squalor on caravan sites in Leicestershire, Nottinghamshire and Cheltenham, getting little or no pay.
William Connors, 52, wife Mary, 48, their sons, John, 29, and James, 20, and son-in-law Miles Connors, 24, were jailed in December last year after being convicted of conspiracy to require a person to perform forced or compulsory labour.
The family bought two caravan sites in Gloucestershire 10 years ago but despite their wealth were able to claim legal aid.
The Legal Services Commission paid a total of $461,363.68 for lawyers to defend the family throughout their trial.
The figures were obtained under a Freedom of Information request.