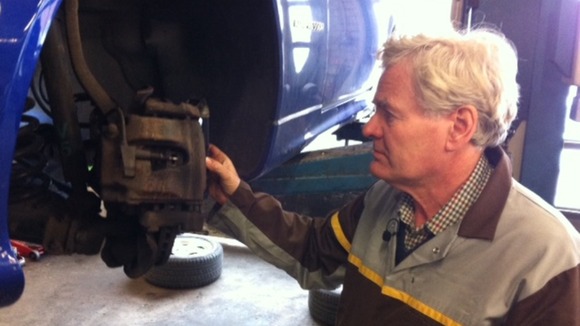 Garage owner David Drew says he's seen a huge rise in the number of cars damaged by potholes.
David, who runs his garage in Nottingham, says they're having to repair suspension springs on at least two cars every day.
Nottinghamshire County Council expects the total figure of potholes to reach 32,443 by April 1st 2013.