As part of the world's biggest Easter egg hunt, more than 100 giant eggs have arrived in Birmingham for the half-term break.
The two and-a-half-foot high fibreglass eggs are an eclectic mix of artistic designs, from the weird and wonderful, to simple decorations that feature some of the UK's best-loved children's characters.
The eggs spent last week in London before rolling into the Midlands. After remaining in Birmingham for seven days, the collection will move to Liverpool, followed by Manchester, Glasgow, then back to London's Covent Garden for Easter.
Many of the eggs have been designed by artists from across the UK. Award-winning designer, Vincent McAvoy, painted the Beatles egg, which can be found on Victoria Square in Birmingham city centre.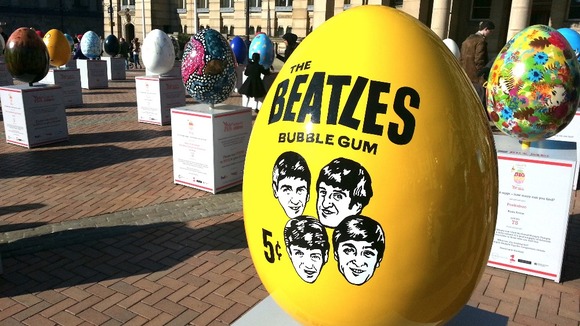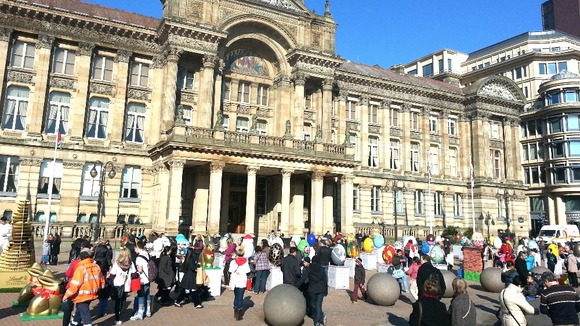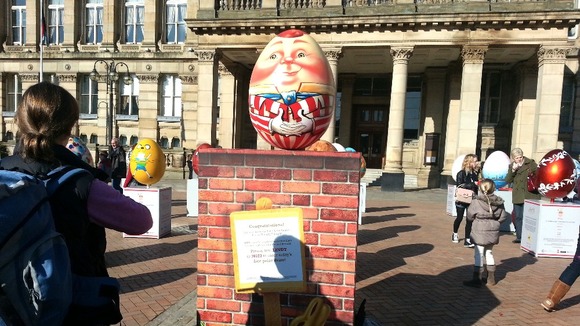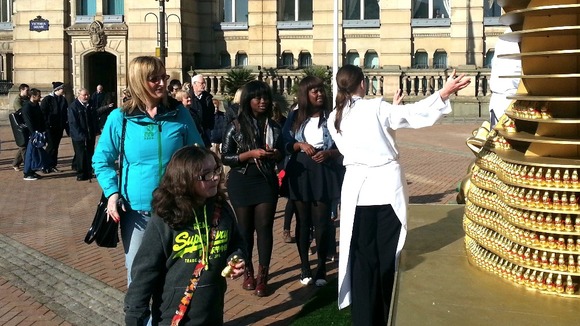 At the end of the tour, the eggs will be auctioned off, with all money going to Action for Children, which runs over 600 services in cities and communities across the UK, supporting more than 250,000 children, young people, parents and carers each year.
The 'egg-cellent' 101 piece collection can be viewed here.