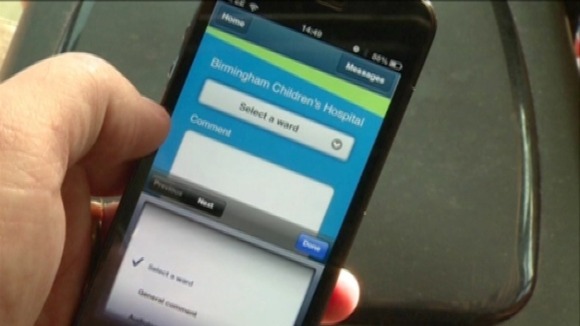 The NHS' first smartphone app has been launched at Birmingham Children's Hospital.
The application allows patients and families to leave feedback and comments in a quicker, easier and more effective way than every before.
It has been designed to enable people to interact with the hospital in an innovative new way.
Michelle McLoughlin, Chief Nurse, whose been leading the project, said: "The app enables us to gather feedback in a way that our patients and families want to give it so we know immediately what we are getting right and what we need to improve to make their time with us the best it can be."