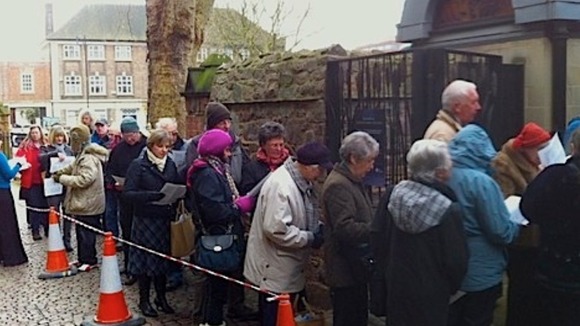 An exhibition about Richard III at Leicester's Guildhall has drawn over 15,000 visitors since it opened to the public.
'Richard III: Leicester's Search for a King,' has in two weeks attracted more than a third of the total number of visitors the Guildhall would normally get in a whole year.
The exhibition tells the story of the search and discovery of the remains of King Richard III in a grave beneath the Greyfriars car park in Leicester city centre.
On its busiest day so far, 1,461 visitors came to the exhibition.
On display is an exact model of King Richard's skull, touch-screen information panels, medieval weapons and narration from the key archaeologists and historians involved.
The temporary exhibition is the first phase of a larger planned Richard III visitor experience based in the heart of the city.