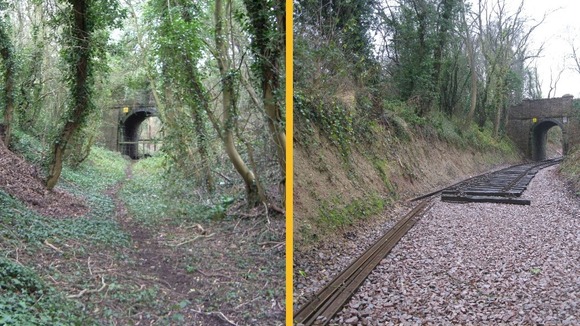 It is the end of a long line of hard work for a team of volunteers in Mountsorrel in Leicestershire. They have dedicated their Saturdays for the last five years to rebuilding the old railway line between Swithland Sidings and Bond Lane in Mountsorrel.
The mile and a quarter length of track has been hand laid sleeper by sleeper by a team from all walks of life ranging from 13 to 77 years old. The track connects with the Great Central Railway and will be used by heritage steam engines.
The final sleeper will be laid today.