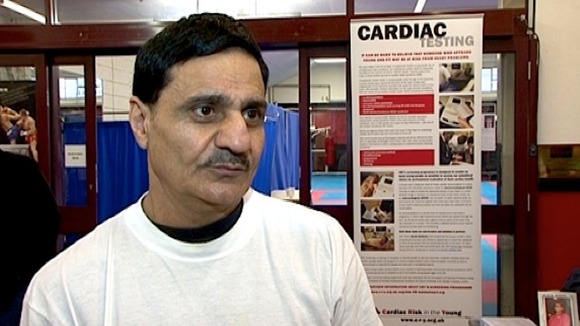 The father of a 26-year old man who died from sudden death syndrome, has raised over £7,000 to have 200 youngsters screened for heart defects.
The event, which is taking place in Wolverhampton, has seen youngster tested for abnormalities that could prove fatal if undetected.
Dalbad Nagra's son died in 2008 from sudden arrhythmia death syndrome – a condition that kills around 12 youngster each week across the UK.
"My son was full of life and our lives are very hard now. We are doing this so other families don't have to go through what we went through," says Dalbad.
Heart charity CRY (Cardiac Risk in the Young), have tested the youngsters with an ECG machine, which looks at the rhythm of the heart.
Sudden arrhythmia death syndrome is fatal without appropriate CPR and life-saving equipment. A defibrillator is normally used, which shocks the heart back into normal rhythm.
The two-day screening took place in Wolverhampton yesterday (Saturday February 23) and today.