A painting of Richard III on horseback outside an Inn in Leicester, on the eve of the Battle of Bosworth, is going under the hammer today.
It's being sold at auction in Market Harborough with an expected price of between two and three thousand pounds.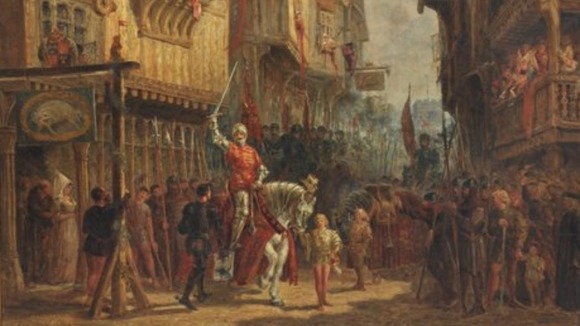 The oil on canvas was painted by one of Leicester's most respected artists, John Fulleylove in the 1880's.
It shows the king outside the Blue Boar Inn where he was reputed to have stayed the night before his death at Bosworth Field in August 1485.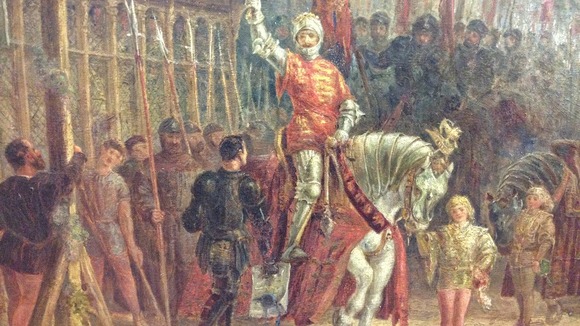 The Blue Boar Inn was a large timber framed coaching Inn providing food and accommodation to wealthy travellers.
Richard stayed there on his way from Nottingham, and reputedly brought his own bed with him.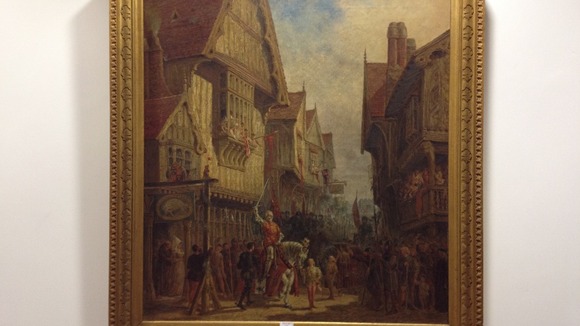 The inn no longer exists, although another hotel is on the site - a Travelodge.
The auction at Gildings in Market Harborough starts at 10.30am and the painting is Lot number 352.