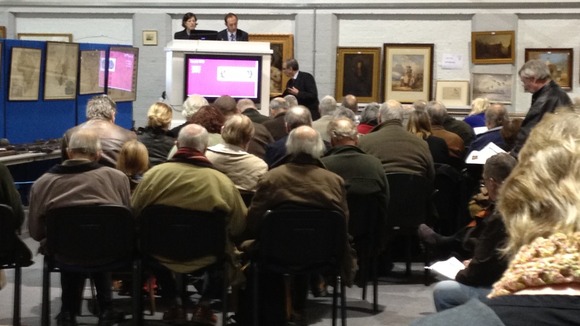 The auctioneers selling a painting of Richard III say there has been a huge amount of interest in it locally and internationally.
The painting by Leicester artist John Fulleylove shows the King on horse back outside the Blue Boar Inn in Leicester on the eve of the Battle of Bosworth in 1485.
Bidding for Lot 352 is due to start this afternoon with a guide price of two to three thousand pounds. But staff say the interested generated by the discovery of the King's body in a car park in Leicester, means it's likely to go for considerably more.