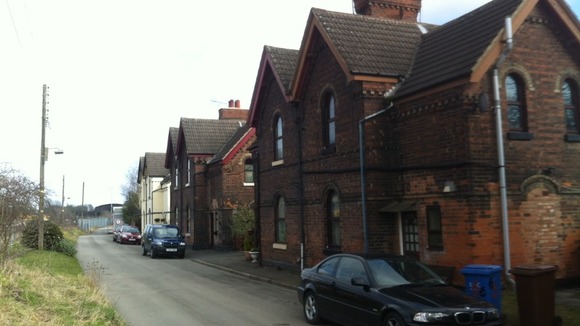 A group of residents in Long Eaton have begun compensation claims because their houses could be demolished to make way for the High Speed railway line between London and the Midlands.
The home owners only found out about the risk of demolition when a television news team knocked on the door to ask them for their reaction.
The 11 cottages that are affected were built by the Midlands Railway in 1863 to house workers at the Trent station.
That closed in the 1960s and now house local residents.
They sit on the current proposed HS2 extension from Birmingham to Leeds as it heads towards the planned East Midlands station at Toton.
Roger Lynn lives in one of the Trent Cottages and used to work on the railway lines. He and his wife Margaret have lived their the longest of all the homeowners. They're currently surrounded by six railway lines.
"We are not blighted by the trains at present; we have countryside at the front and back. I can demonstrate that by living there happily for 43 years," he said.
"These cottages are unique. Wherever we go from here we will not be able to find a place like it."