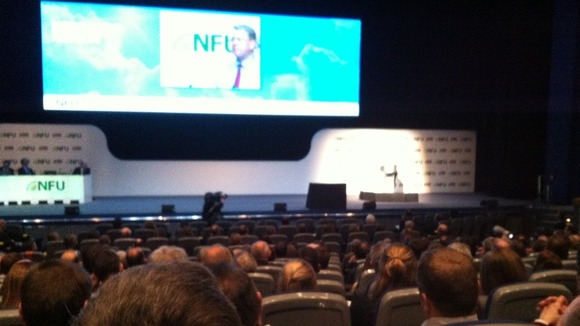 Peter Kendall, the NFU president is addressing farmers from across the UK at the anual National Farmers Union conference at Birmingham's ICC this morning. He says it has been a 'diabolical year' for farming.
Mr Kendall says Britain needs greater self sufficiency in food production and that England's population will have to grow by more than four million people within eight years. He said:
"That's more than four Birmingham's worth of extra mouths to feed."
Farmers have come to Birmingham for the conference to discuss issue that have affected them in the past year.
The recent horsemeat scandal is high on the agenda as well as prices of animal feed and the recent bad weather affecting crop.