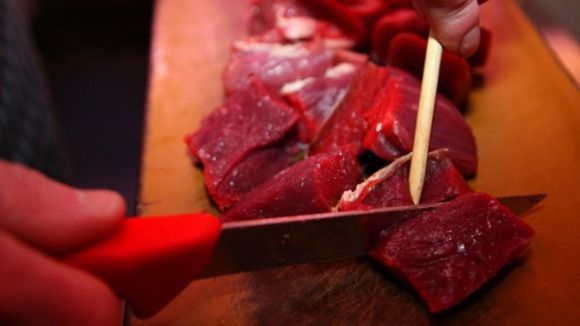 Leicestershire Trading Standards officials say they may be taking enforcement action against the suppliers of beef products that contain pork.
Leicestershire is one of 28 local authorities asked by the Food Standards Agency to make random tests on beef products in supermarkets and takeaway outlets.
Of the eight venues they visited two of the beef samples were found to contain pork.
Suleman Nagdi from the Federation of Muslim Organisations says their religion does not allow them to eat pork at all and he's calling on the government to take urgent action against the suppliers of mislabelled or contaminated meat.