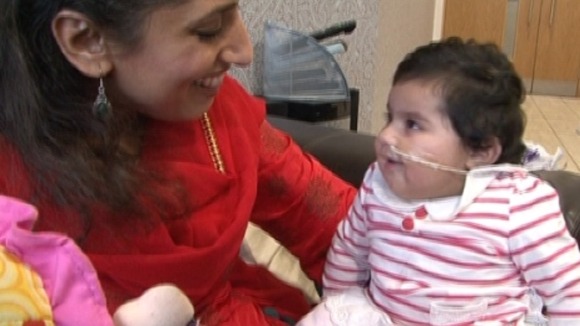 A baby from Birmingham who could have died from a rare metabolic disease has been saved by a pioneering UK screening project.
Five-month-old Habul Khatoom was found to have Maple Syrup Urine Disease (MSUD) after a blood test at Birmingham Children's Hospital six days after she was born.
Habul's mum, Fahmeeda, wants to encourage other families to have the testing.