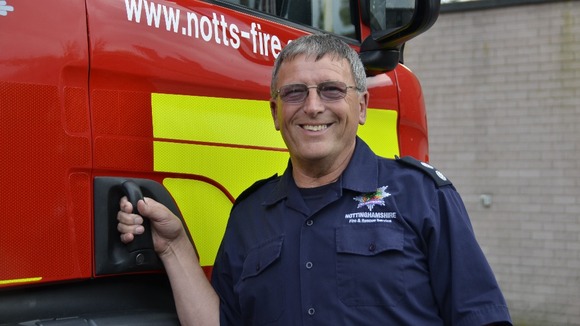 The longest serving firefighter in Nottinghamshire will receive an MBE from the Queen at Buckingham Palace later today.
Dave Beardsall, who is known as Barney, retired as watch manager in Retford last year after 43 years in the job.
Barney was appointed an MBE in the New Years Honours List for services to local government.
Mr Beardsall said: "I'd like to say a big thank you to everyone who has helped, guided and supported me. I really couldn't have done it without them."