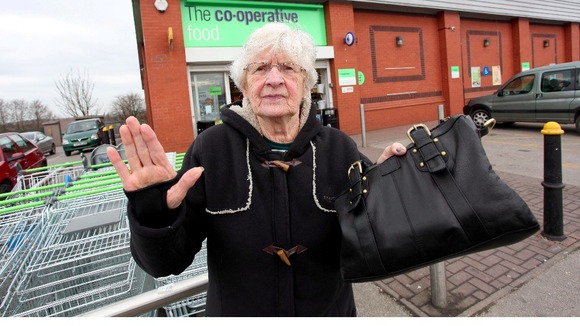 A pensioner from Staffordshire successfully prevented a theft from her local supermarket by attacking a man with her handbag.
Margaret Leese spotted a man break free from two police officers who tried to stop him stealing bottles of spirits.
She hit him with her handbag, they both fell to the ground, and the thief tripped over her as he attempted to run away.