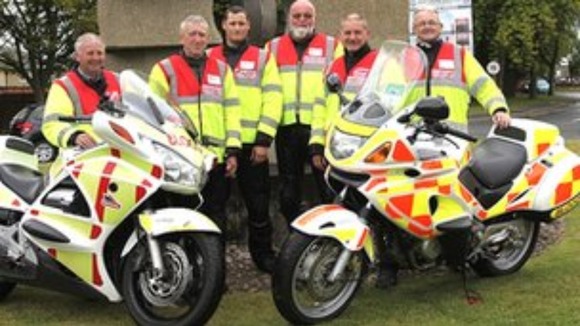 A team of emergency motorcycle delivery drivers in the West Midlands are becoming the fastest milkmen in town.
Midland Freewheelers Emergency Blood Bikes are most commonly used to transport emergency blood around the city but today they start delivering milk to premature babies at the Birmingham Women's Hospital.
Donated breast milk is given to sick or premature babies to improve the reduction of infection and other problems due to its special anti-infective properties.
"We rely heavily on nursing mothers to supply us with milk which is vital to help save the lives of sick or premature babies but it is not always easy for the mother to get the milk to us. Now we are able to rely on a swift and constant delivery of the much needed milk."
Dr Gemma Holder.