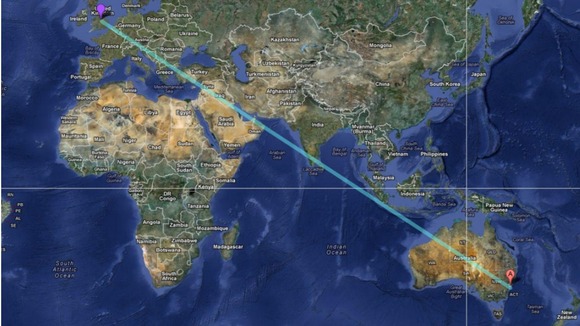 This map shows how far Joshua Blackaby's balloon travelled in the race entered by 300 pupils at the Wyndham Primary Academy in Derby last December.
The students launched their balloons together - and some made it as far as The Netherlands and Denmark.
However Josh's went all the way down under!