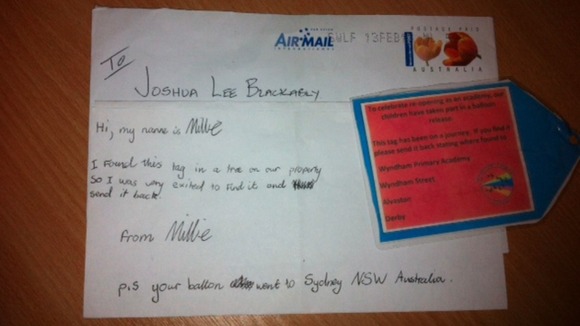 Six-year-old Joshua Blackaby said he was thrilled to find out a helium balloon he set off from his primary school in Derby last December, had travelled 10,000 miles to Australia.
It was let go as part of celebrations when his school became an academy.
He opened a letter in front of his classmates at Wyndham Primary Academy from a girl called Millie who has found his balloon and its tag in a tree in her garden, in East Kurrajong, 50 miles to the North West of Sydney.
It was written by an adult but signed by the little girl and read:
"Hi. My name is Millie and I found your balloon in a tree in my back garden. I am very excited and pleased to send it back."