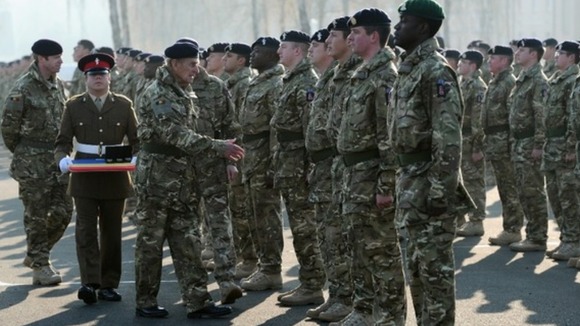 The Ministry of Defence has today announced that around 11,000 soldiers will be relocated from Germany to the UK, in a bid to cut costs.
Many changes will alter the military landscape across the Midlands.
Cottesmore
7th Theatre Logistic Regiment from The Royal Logistic Corps, to move from Germany to Cottesmore by 2013.
5th FS Battalion Royal Electrical and Mechanical Engineers to move from Tidworth Devizes to Cottesmore by 2015.
Stafford
1st and 16th Signal Regiment to move from Herford Germany to Stafford by 2015.
Shrewsbury
The current Headquarters 143rd (West Midlands) Brigade will merge with 11th Signal Brigade in Donnington, near Telford, to form the RPoC Headquarters in the West Midlands.
North Luffenham
2nd Medical Regiment to move from Hohne, Germany to North Luffenham by 2015.
1st Military Working Dogs Regiment (Royal Army Veterinary Corps) to move from Sennelager Germany to North Luffenham by 2015.
Also announced by the Defence Secretary, Phillip Hammond, was the closure of Copthorne Barracks in Shrewsbury.