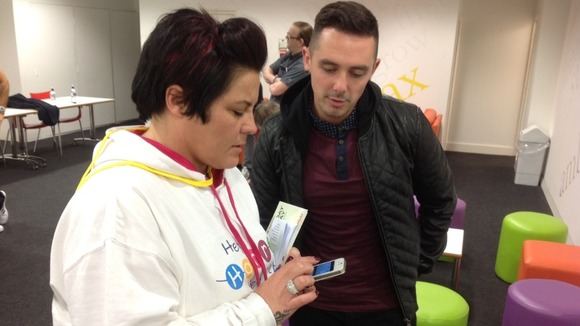 Charlie from X Factor band 'The Risk' meets Harry Moseley's mother during the announcement of the celebrity football match for her son's charity.
After his death from a brain tumor in 2011, the family and friends of Harry Moseley set up the charity "Help Harry Help Others" in his memory.
The Footy4Harry match will take place on Saturday 18 May.