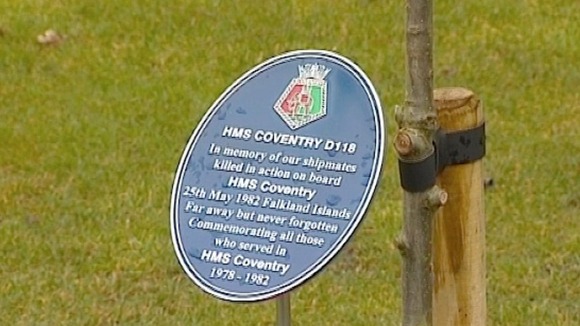 A memorial to those who died on HMS Coventry during the Falklands War in 1982, has been unveiled today.
A single plaque, funded by the HMS Coventry Association, stands in front of an oak tree, which has been planted at the National Memorial Arboretum in Alrewas, Staffordshire.
In May 1982, 19 crewmen died when an Argentinian missile struck the ship.
A two-day referendum is currently taking place on the Falkland Islands to see if the country wishes to remain a territory of the UK.