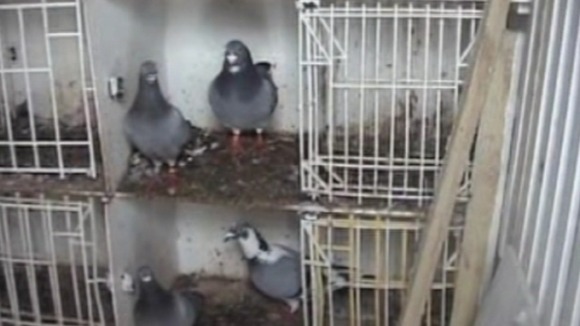 A man who was found guilty of illegally catching wild birds and selling them on for profit is due to be sentenced today.
Russell Yates kept dozens of birds in small cages at his house in Tibshelf.
The RSPCA found evidence of him making more than £1000 by trading the birds.
Dogs and pigeons were also found being kept in filthy conditions.