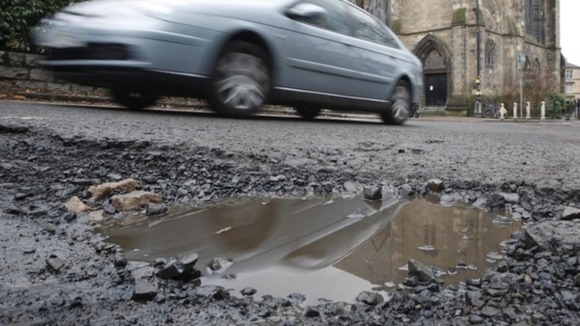 It would take 11 years to clear the backlog of potholes in the East Midlands, according to a new survey out today.
The West Midlands fares slightly better with a backlog of eight years.
The cost of completing the backlog of potholes is estimated at £41m for the West Midlands and £98m for the East Midlands.
One in five roads in the midlands has less than five years worth of use left in it, according to The Annual Local Authority Repair Maintenace Survey.