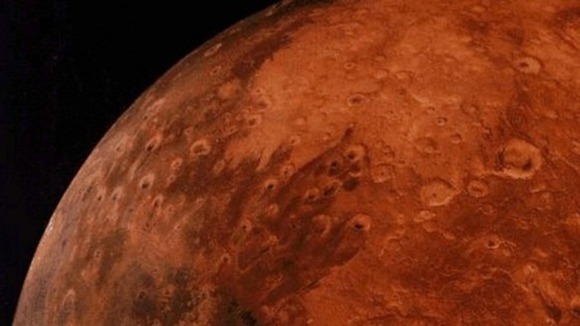 Scientists, including a doctor from the University of Leicester, have analysed a rock sample collected by NASA's Curiosity rover that shows ancient Mars could have supported living microbes.
Dr John Bridges, of the University of Leicester's Space Research Centre within the Department of Physics and Astronomy, is one of two UK participating scientists on the mission, and leads a team from the University of Leicester and Open University.
He worked with other members of the Mars Science Laboratory mission to decide where the rover should drill.
Scientists identified sulphur, nitrogen, hydrogen, oxygen, phosphorus and carbon – some of the key chemical ingredients for life.
Dr Bridges said: "We have never seen anything like this at the previous landing sites and it is telling us that some localities on Mars were habitable. Whether they were inhabited remains another question."