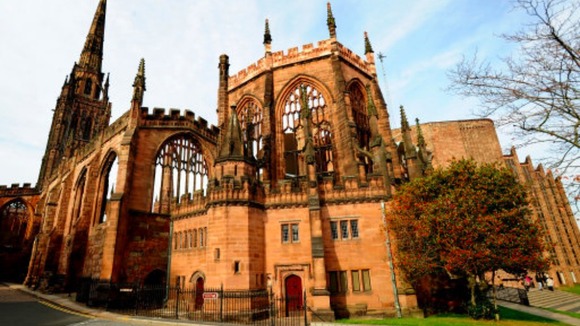 The new Archbishop of Canterbury Justin Welby is visiting Coventry today, as part of a tour of five cities ahead of his official enthronement next week.
Archbishop Welby was ordained in Coventry in 1992 and spent five years as Canon here - one stop on a stellar ecclesiastical career that's seen the former oil industry executive progress from village curate to Anglicanism's top job in just 21 years.
He said he chose to visit Coventry both for personal reasons and for the association of its cathedral with reconciliation and healing.
He must now face he challenge of bringing together the world's eighty million Anglicans from all corners of the globe, divided over the questions of the ordination of women bishops and gay men.
He said he hopes to put new legislation on the ordination of women as bishops by this summer.