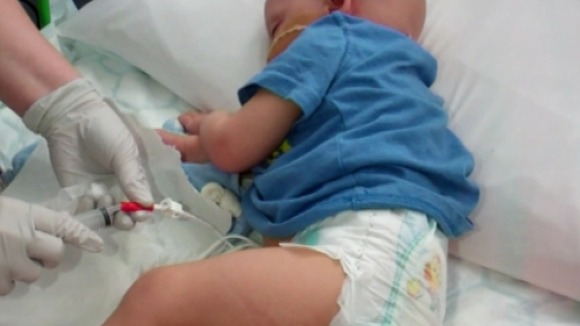 The parents of Charlie Harris Beard have started a petition to raise awareness of cord blood donation in an attempt to make sure others can be saved.
In the Midlands there are three places where women can donate their umbilical cord after birth, in partnership with the Anthony Nolan Trust.
There are cord blood collection centres at The Leicester Royal Infirmary, Leicester General and the Birmingham Women's Hospital.
Outside of London and the South-East, the only public cord centres are in Leicester or Birmingham, which is why Charlie Harris Beard's parents are campaigning for change.
They have started a petition where they want to spark a debate in Parliament, so there are more cord collection centres.