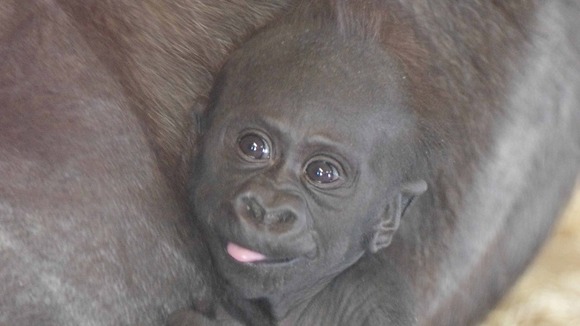 Twycross Zoo have announced that the gorilla born in early January is a boy.
Mum, Ozala, gave birth on 3rd January 2013. Ozala, was, at first, very protective of her newborn and so staff were unable to get close to the infant.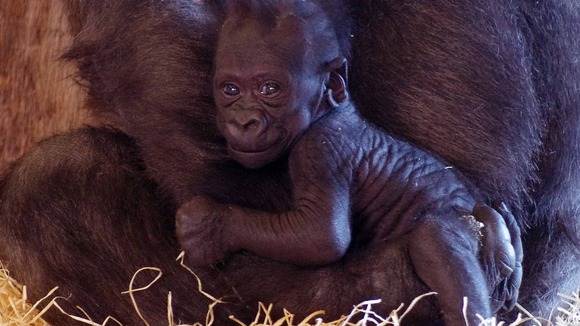 "Ozala was so protective of her newborn infant that she held it very close and it is only now that the infant is bigger, and Ozala has become more relaxed, that we have been able to see the infant closely enough to determine its gender."
Charlotte Macdonald, Curator of Living Collections
The western lowland gorilla is a critically endangered species.