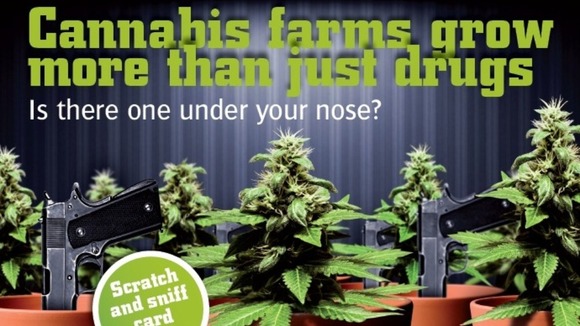 Independent crime-fighting charity Crimestoppers is today launching a campaign to tackle cannabis cultivation in the UK.
This week Crimestoppers and police forces across the country, including the West Midlands, will be distributing "scratch and sniff" cards to the public to educate and inform them about the signs to spot and detect cannabis farms by recognising the specific smell of growing cannabis.
The cards contain an element that replicates the smell of cannabis in its growing state.
Hotspot areas targeted in this campaign include the West Midlands where over 700 cannabis farms were identified by Association of Chief Police Officers across 2010 and 2012.
This figure is the seventh highest across the UK for this period.
Earlier this month, West Midlands Police released a video showing £2million worth of cannabis being destroyed.